By Tiona Brady, CFRM
First and foremost, Happy Black History Month from the Essex & Drake team!  We hope that your month is off to a productive start.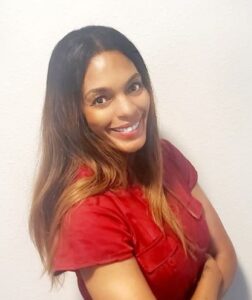 One of the most important ways in which an organization can ensure a strong start to the year is by implementing its annual giving campaign (AGC). Still planning? That's okay! Read on for a few quick tips to set your AGC in motion.
The AGC is one of my favorite campaigns because although it isn't always the shiniest, most exciting campaign, in general, the annual campaign is an organization's bread and butter. A solid campaign will help raise unrestricted funds for basic operations, services, and programs.  The AGC encourages support to ensure that your organization's mission is met.
As with any fundraising campaign, creating and carrying out a successful annual giving campaign requires very intentional strategic planning and isn't always, necessarily a rinse and repeat of the previous year's plan. In fact, some of my most successful campaigns happen after a bit of creative thinking and a new approach.
Some best practices to keep in mind while preparing your annual giving campaign include:
Set an Achievable Goal – Often organizations might set an ambitious fundraising goal without having the capacity to achieve it, therefore falling short of the goal. Nobody wants that so you'll want to be mindful that your goal is feasible.
Create Lasting Relationships – Moreso than other fundraising campaigns, your AGC efforts are the ideal time to create lasting relationships with your supporters. Because the annual campaign is driven by the organization's mission, you already know that these individuals are particularly inspired by your cause.
Have a Flexible Fundraising Plan – While snags in your fundraising plan are bound to happen, one of the keys to annual fundraising success is staying open to updating your fundraising plan should the need arise. Being able to adapt to challenging situations affords options for garnering support and can also help bolster your donor's trust in your organization's ability to achieve its goals.
Know Your Supporters – While every organization needs a well-planned and actionable annual campaign, not every campaign needs to be the same. Your cause, location, community size, outreach capabilities, and volunteer base are all variables that can impact how you plan the most effective campaign possible. Having a good understanding of your supporters will inform how best to tailor your campaign for maximum impact. Also, take care to check content and messaging for any unconscious biases.
Grow Your Fundraising Goal Over Time – You might also consider taking a more long-term approach to setting your annual fund goal. Just like you wouldn't want to set your goal too high, you also don't want it to grow stagnant year after year, especially when your operations and programs are growing. Always take into consideration whether you have the resources to grow your campaign in the current year and then go for it! It could be a very modest increase or a dramatic one, the key lesson to remember is that in the long run, your annual campaign should grow along with your organization and its impact.
Whether your annual giving campaign is in motion or you're putting the finishing touches on your campaign plan, the aforementioned tips are great best practices to keep in mind to help your organization reach its annual fundraising goal and provide support for the mission.