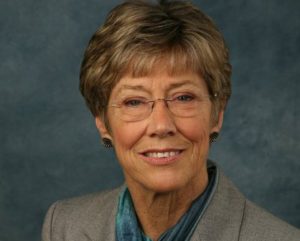 "I love sharing in volunteer's joy and enthusiasm when they are successful in fundraising. There is nothing so powerful and gratifying as bringing in a gift for a cause that one feels passionate about."
For nearly two decades Sharon was acting President at Essex & Drake Fundraising Counsel. After a successful tenure in this role, Sharon now serves in advisory capacity. Her core philosophy is an abiding belief in the powerful potential of community volunteers to share their passion and build significant support for their organizations.
For the past twenty-five years, Sharon assisted nonprofits in the Bay Area in meeting their goals. She was the first staff person hired by the San Jose Cleveland Ballet, which became recognized nationally as the strongest performing arts co-venture in the country. A notable achievement at the Ballet was her skill at developing 100% Board participation in fundraising.
During her fifteen years of consulting for Essex & Drake, Sharon has worked on twelve capital campaigns with goals exceeding $100 million. She has also helped many nonprofits launch successful major gift programs.
An active volunteer, Sharon is currently Past President of the Silicon Valley Chapter of the Association of Fundraising Professionals. She has also served as a Board member for Cancer CarePoint and the El Camino Real Episcopal Diocese Foundation, and has served on the San Jose City Arts Commission.
Sharon was selected as the "Outstanding Professional Fundraiser" by the Association of Fundraising Professionals (AFP) – Silicon Valley Chapter in 2002.