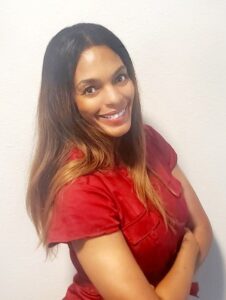 Consultant

"I am unapologetically committed to social change, equity, and inclusion. My passion for each of those ideals fuels my multi-faceted, highly driven approach to helping people succeed and helping move our community forward."
Tiona is a visionary and strategic fund development professional with nearly 20 years of experience in expanding, managing, and executing impactful fundraising initiatives. One of the hallmarks of Tiona's proven success is her exceptional ability to capture, communicate and share organizational missions that inspire engagement.
A Northern California native, Tiona has dedicated many years to redefining fundraising possibilities for companies and organizations like Cisco Systems Inc., The Humane Society, the NFL, iChurch.org, Alameda County Library Foundation, and countless other community organizations and nonprofits.
As an Executive Director, consultant, and volunteer Tiona's commitment to social change, equity, and inclusion is evidenced in her community involvement.  Her cause areas have ranged from animal welfare to equitable access for healthy communities.  She has served as a volunteer for Habitat for Humanity, the Alameda County Climate Action Committee, and Vice President of Marketing as a board member for the Association of Fundraising Professionals, Silicon Valley Chapter.
Tiona has a proven track record of helping organizations thrive. "Our organization is booming and would certainly not be where it is today without Tiona's groundwork of establishing the Darius Turner Foundation and structuring financial operations that ensure its growth and development," Darius Turner, CEO and Founder.
Tiona believes that cultivating solid, long-lasting relationships is the key to building unwavering support. Tiona has an unequivocal skill set that blends the public, private and nonprofit sectors and is known by her colleagues and friends as compassionate, resourceful, energetic, and full of innovative strategies.
Tiona holds a Bachelor of Arts in Economics from Santa Clara University and a Certificate in Fundraising Management from the Center on Philanthropy at the University of Indiana. Tiona was recently featured as a guest host on HTV's City Pulse Show and several other news media outlets.