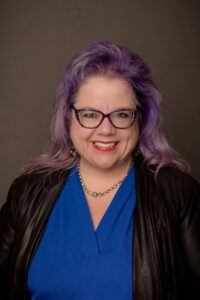 Consultant
Brenda Ray Scott, CFRE brings savvy and expertise along with execution to strategically building and diversifying fundraising in her roles in development leadership, her work as Principal with Adept Diva Consulting, and in volunteer leadership roles. As a seasoned organization leader and fundraising professional, consultant, speaker, and a board member, Brenda has raised millions of dollars through consultant, staff, and volunteer roles.
Throughout her career, Brenda has worked as staff and consultant with organizations ranging from an emerging theatre company to an established multi-million-dollar human services organization. She is passionate about generating resources and creating opportunities for those moving out of experiencing homelessness, those working to escape domestic violence, and those who express themselves through the arts.
As volunteer, Brenda is committed to her professional community. She served for several years as Education Chair and a member of the IDEA Committee for the AFP Oregon and SW Chapter and on conference committees for other professional organizations. Brenda served for five years as an official CFRE Ambassador and early in her career was a Subject Matter Expert for the CFRE written examination.
She engages in the community in other ways as a Board Member of two of Portland, Oregon's most prominent arts and culture organization. Brenda is a long-time board member – 16 years and counting - of the Portland Rose Festival Foundation where she chairs the Board Development Committee and participates on numerous others. She also serves on the board of the Portland Youth Philharmonic, celebrating 100 years during its 2023-2024 season. In that role, she chairs the Development Committee and serves on the Governance Committee. Brenda currently serves on the Land Use Committee of her neighborhood.
In all her work, whether consulting or volunteering, Brenda focuses on creating and advocating for Diversity, Equity, Inclusion, and Belonging (DEIB).
Brenda holds a Bachelor of Fine Arts in Music from Pacific Lutheran University and regularly participates in professional development opportunities including book clubs. When Brenda's not doing or thinking about fundraising – which is rarely – she enjoys spending time exploring the beautiful parks and natural areas of her neighborhood, city, state, and beyond as well as all the cultural attractions.